Get fitter, stronger, healthier and more energetic…
…while watching TV, walking your dog, or talking on the phone.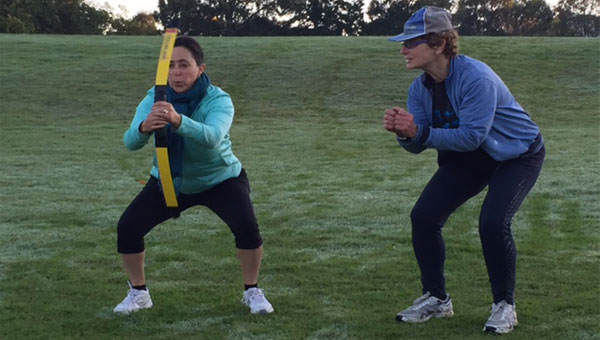 BodyBlade, a totally unique exercise experience you can do anywhere, at any time.
The extremely versatile Bodyblade is more than a single-use tool – it's an entirely new principle of exercise. It's totally safe, portable and highly effective.
It will build strength, endurance and flexibility from the deepest muscles in your core out to your arms and legs.
This innovative training tool uses powerful technology to challenge your musculoskeletal system for a timesaving workout that improves balance, blood flow, core strength and muscle tone.
What is the BodyBlade?
Put simply, the BodyBlade is a personal home gym, just much smaller, much more economical and much easier to use.
Using Newton's laws of inertia, the BodyBlade works through rapid contraction by 'catching' the energy you expend and firing it right back at you. This forces you to develop greater strength, balance and co-ordination, while teaching the body to establish a stable platform for motion. With the BodyBlade, you'll be training your body from the inside out, building a solid foundation for movement in a way no other form of exercise can.
How BodyBlades work
The BodyBlade is more than another training tool; it's an entirely new principle of exercise. Its unlimited potential will challenge your imagination as much as it challenges your body.
By using the BodyBlade, you will discover a safe, enjoyable, fun way to reach your body's full potential.
"Love this. Light, easy to use and easy to store. Can't believe I do my workout in 6 minutes. I did have to build up to it. It's a deceiving piece of kit. Took me a while to get the rhythm going using my left hand.
Would def say to give it a try and I SO love that it takes up no space at all. Even took it on holiday with me recently."
Tessa Spivak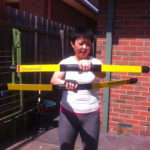 Is the BodyBlade Safe to Use?
Because the BodyBlade encourages peak performance while promoting joint protection, workouts are suitable for all fitness levels, from athletes to the injured. It can even be used as a rehabilitation tool.
Holding the BodyBlade in different positions can channel the resistance and momentum into specific muscle groups. And, you have full control of the BodyBlades strength; the harder you push, the harder it will pull. The BodyBlade ensures full joint protection, and can help improve balance, flexibility and coordination to prevent future injury.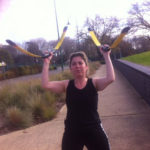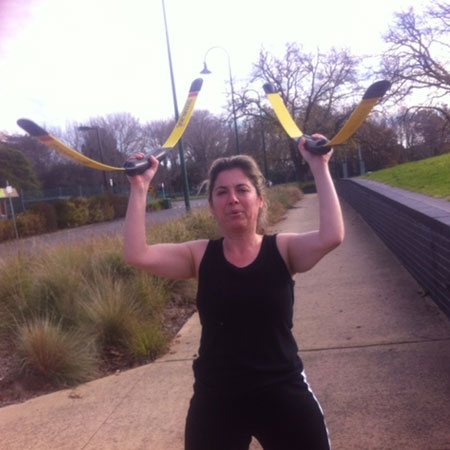 "My coach and friend Terry Bahat works marvels. I managed for the first time to walk up the ramps to get to my seat at the footy. I have not managed it for four years. I managed to do it without stopping and starting but also at a relatively good speed too.   Body Blade has increased my fitness levels lots.
So Thanks Terry for making me walk up and down hills backwards."
Lynne Stock
Top 10 Benefits of the BodyBlade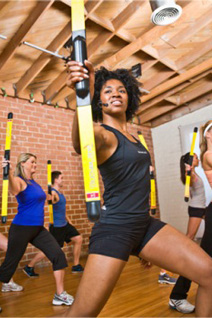 Want to know what sets the BodyBlade apart from conventional exercise machines and accessories?
The BodyBlade strengthens your muscles from the inside, beginning with your core. This sets up a solid foundation that will greatly benefit your physical health.
The BodyBlade is light and portable.
The BodyBlade improves balance and coordination, which can help prevent future injury.
The BodyBlade is safe to use, and suitable for all fitness levels.
You can use the BodyBlade to target any muscle group you'd like to work on.
The BodyBlade improves flexibility.
You can complete a full body workout much faster and more effectively than through conventional exercises.
The BodyBlade is incredibly versatile – no more boring workouts!
The BodyBlade improves blood circulation.
By strengthening your core, the BodyBlade will improve your posture.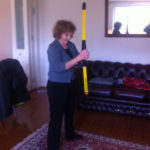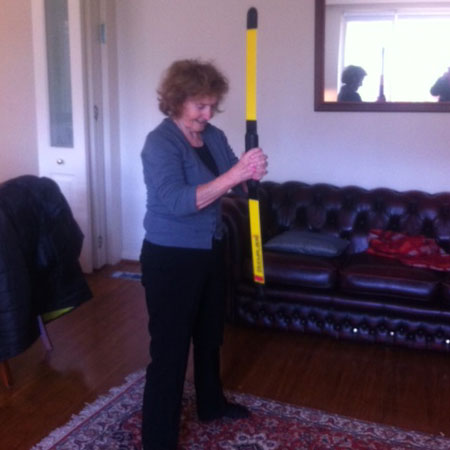 "I never knew you can have such strong abs in such a short time. Only got my Body Blade 12 days ago, 5 min a day and I feel so much better.
It is, really, like a Magic Wand for Fitness. Try it…you'll thank me later."
Ricki Banki