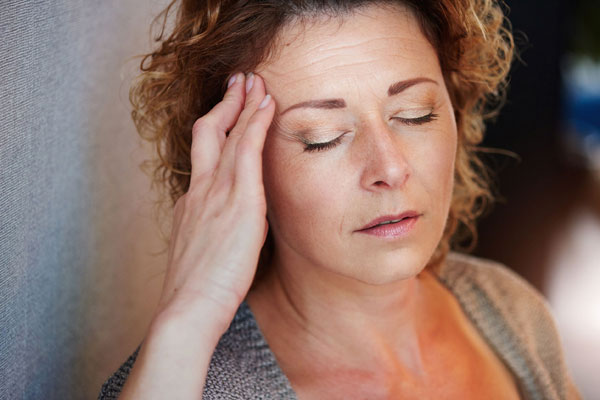 ARE YOU A BUSY WOMAN
WHO OFTEN FEELS TIRED,
UNHEALTHY AND
STRESSED OUT?
How much worse will you be in 6 months,

2 years, 10 years – if you don't do something 
now?
IMAGINE FEELING YOUNG AND ENERGISED
PICTURE YOURSELF HEALTHY AND STRESS-FREE
How would that impact your family, your relationships, your work, your self-confidence?
BE THE BEST YOU CAN BE
AND HAVE A HAPPIER,
HEALTHIER LIFE
Your body and mind need the right care and attention, now.
Don't put it off because you're too tired or too busy.
And forget about fad diets and rigorous exercise programs. They do not work in the long run.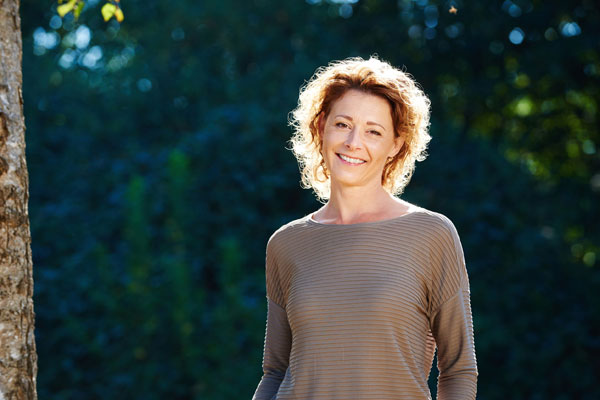 THE GOOD NEWS
You can enhance your physical fitness, transform your mind-set and restore your vitality,
no matter how busy or stressed out you are.
Terry Bahat, certified fitness and pilates instructor, accredited health coach, radio presenter, best-selling author and a transformational speaker will show you how.
"I have helped hundreds of busy women lose weight, eliminate or reduce their daily medication, improve their fitness levels and restore their happiness and confidence."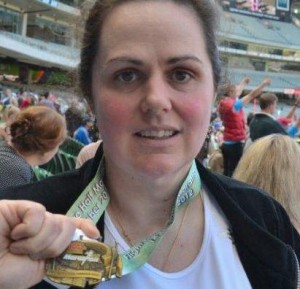 I've Never been So Proud of Myself in my Whole Life
How can an overweight, lethargic and stressed woman end up with a Melbourne Marathon Runner Medal? I have been working with my fitness trainer and coach Terry Bahat, for more than 3 years now, as I was unhealthy, overweight and struggling with simple life activities. Through a program designed specifically for me, which involved training my  mind as well as my  body ,  I gained a fitness level where I was able to compete in a   half-marathon  run. (21.5km) Her influence is far reaching, as my husband and sister have now also got on board to improve their health and fitness. My life changed for the better thanks to you, Terry. Vicki White
GET A FREE 30-MINUTE CLARITY
ASSESSMENT WITH TERRY
Take the first step. Contact me now for your obligation free assessment and I will help you to:
Gain clarity around the reality of your current health and fitness levels
Uncover what's really stopping you from being the best you can possibly be
Create a personalized plan that is tailored to suit your exact needs and achieve the results you desire and deserve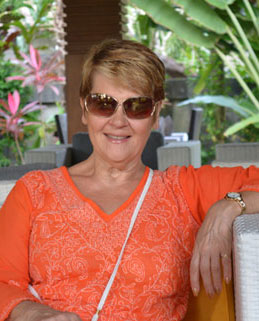 30kg weight loss, healthy, energetic and confident
I was feeling overweight, frustrated and unmotivated, and having been on diets for years, and still not getting the results that I wanted, I realised that I needed more help than to just start on another diet. I am a Marriage Celebrant, and was, seriously thinking about giving up my work, as I felt unattractive and was having problems thinking clearly. I am 62 yrs old, and didn't think I could actually get fit at my age without a lot of pain and suffering.
I have lost 30kg through NOT DIETING,  and I am now enjoying a much more healthy, energetic and confident lifestyle, and have made huge changes in my life. I have done some exciting things in the past months that I would never have contemplated before my lifestyle change, i.e, climbed rock , had a Harley ride, took a helicopter flight over Kings Canyon. Thank you, Terry,  for believing in me and for giving me the guidelines to turn my life into joy, hope and enlightenment!  Joan
GET A FREE 30-MINUTE CLARITY
ASSESSMENT WITH TERRY
Take the first step. Contact me now for your obligation free assessment and I will help you to:
Gain clarity around the reality of your current health and fitness levels

Uncover what's really stopping you from being the best you can possibly be

Create a personalized plan that is tailored to suit your exact needs and achieve the results you desire and deserve