A manner that is truly sustainable for long-term health
"Terry, I am writing to express my gratitude for the amazing work you have done with me over the past several, intensive months. Before you became my health and physical coach I was too busy to truly look after my health. I needed a person to keep me accountable to myself, to be in integrity with myself and to focus on my core health. Otherwise I would just be too busy in my multiple professional and family roles to look after myself fully! Terry, as my personal trainer and coach , you are an amazing woman, a true inspiration and you have taught me so much, that I can truly say I am a different person, physically and also from a leadership capability point of view! You combine coaching with physical activity in a way that really gets results for the whole body and in a manner that is truly sustainable for a long-term health.
I discovered so much more than just my abdominals with you – I discovered my new and preferred way of being." – Natalie Ashdown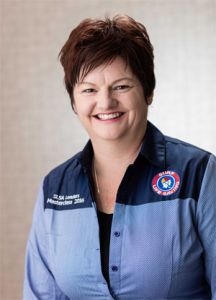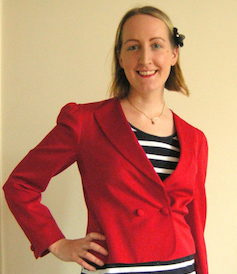 It was the most fun I've had doing anything fitness-related in my life
"I can tell that Terry is really passionate about her field and excellent at what she does. And that was just from the first session!
If you need a gently motivating and encouraging fitness coach who knows her stuff and makes fitness fun, Call Terry!" – Gemma White
I've experienced myself become stronger
"I have been having personal training sessions with Terry one morning per week, for over a year. That is my favorite day of the week – as I feel great all day! We train in the park which is so much nicer than being in a gym. I've continued the sessions longer than I'd planned as I love them so much but also I see benefits for the rest of the week. I'm encouraged to continue to exercise and I've experienced myself become stronger and improve my flexibility and balance, things that I worry about as I'm getting closer to 50 than 40 now. The sessions are fun as Terry is a lovely lady and always 100% positive. She started the exercise routines slowly and we've increased in bounds I've noticed lately. There is always lots of variety in the sessions and I learn a lot about my body.
My personal training with Terry is beneficial for me, both , mental and physical health , and I'll continue going for as long as I can. I would recommend Terry to anyone who wants to look after their heath and improve their fitness in a way that is tailored to suit them." – Debbie Brooks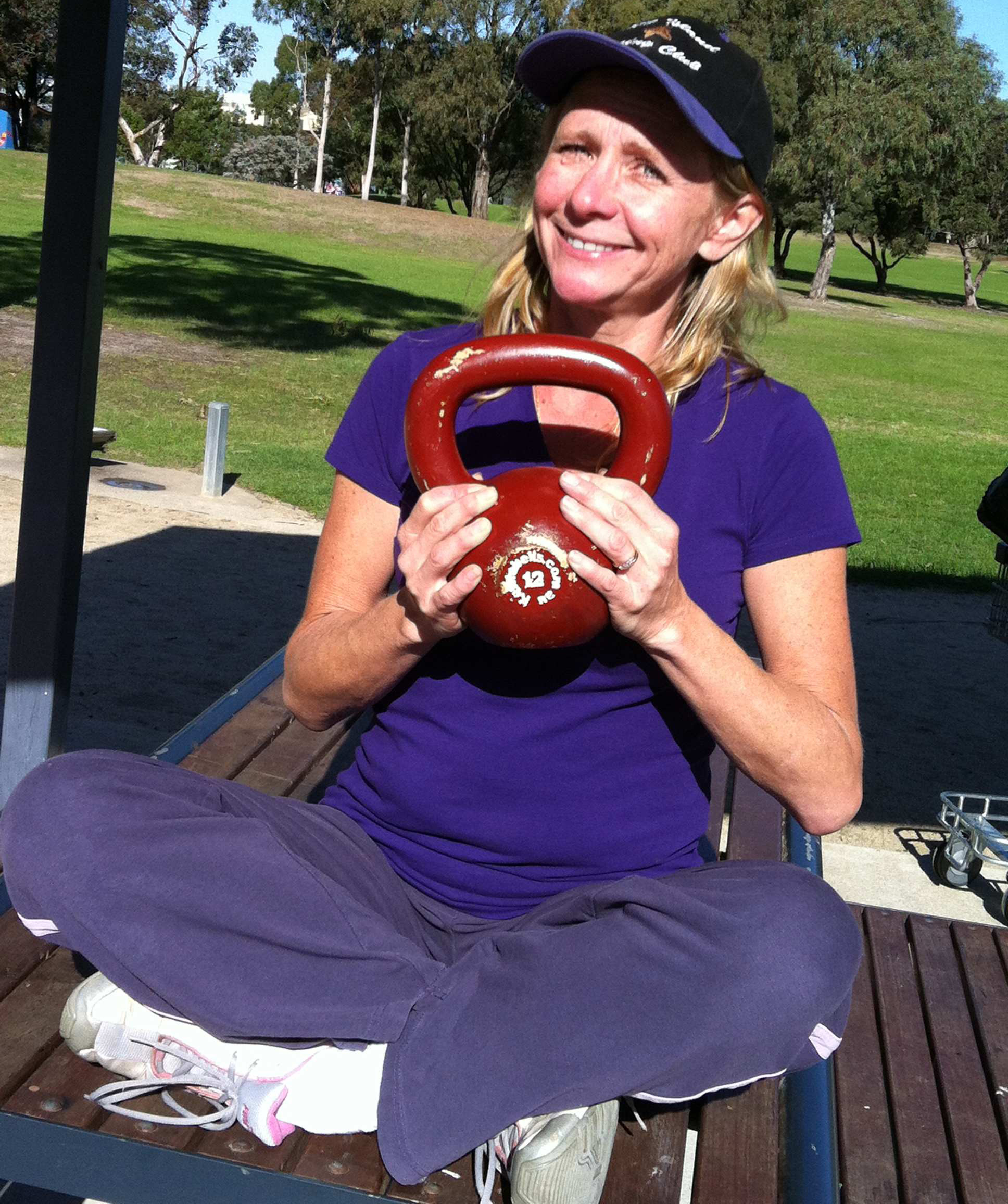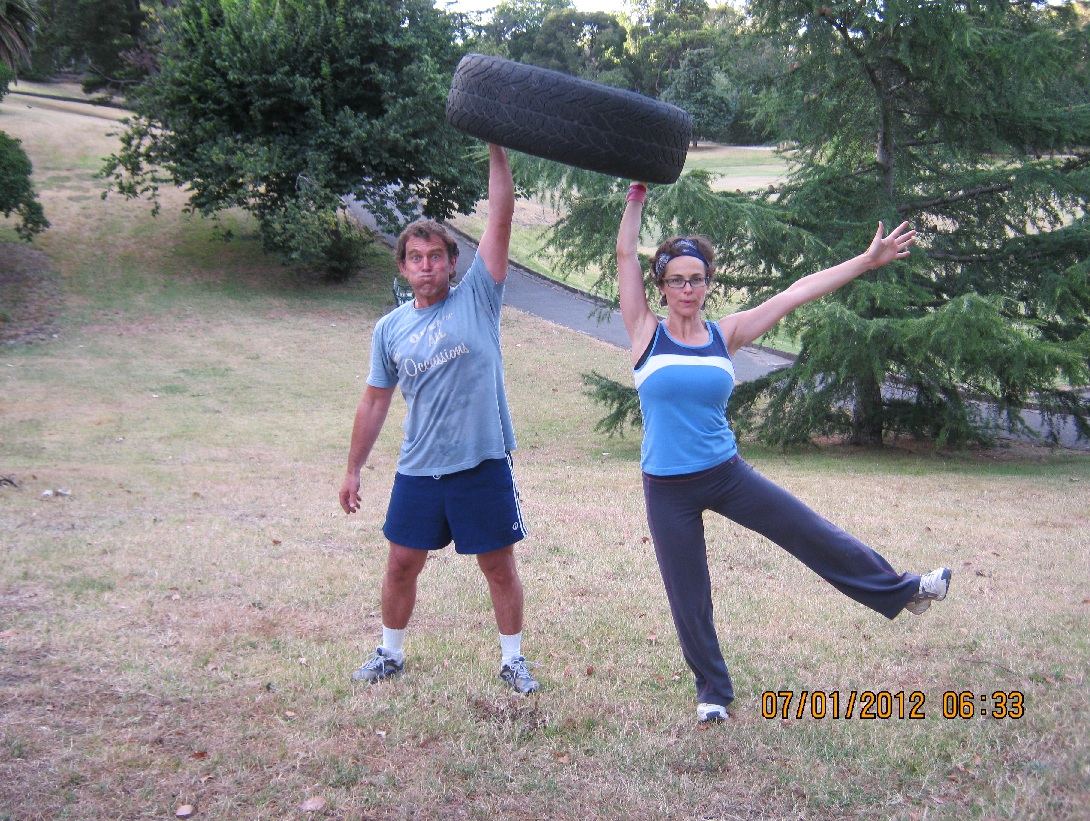 You'll feel better about yourself, your partner and your life
"With her sensible holistic approach to achieving fitness, Terry Bahat delivers a unique personalised program designed to improve your fitness – no matter what your level.
Be it boxing and burpees or kettle bells and pilates – there's one thing for sure; a work out with Terry Bahat is never boring and always peppered with new challenges and fun, motivational mantras. You'll feel better about yourself, your partner and your life. True or True." – Anyez Lindop
I've never been so proud of myself in my whole life
"How can an overweight, lethargic and stressed woman end up with a Melbourne Marathon Runner Medal? I have been working with my fitness trainer and coach Terry Bahat, for more than 3 years now, as I was unhealthy, overweight and struggling with simple life activities. Through a program designed specifically for me, which involved training my mind as well as my body , I gained a fitness level where I was able to compete in a half-marathon run. (21.5km) Her influence is far reaching, as my husband and sister have now also got on board to improve their health and fitness. My life changed for the better thanks to you, Terry." – Vicki White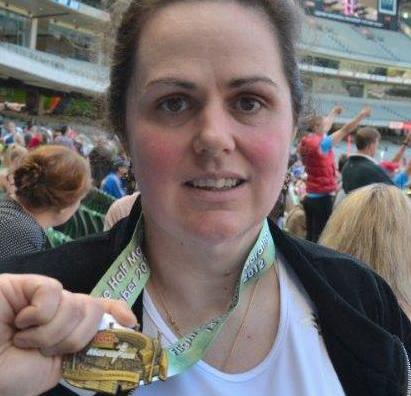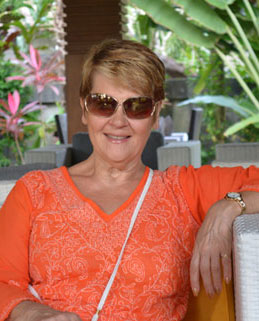 30kg weight loss, healthy, energetic and confident
"I was feeling overweight, frustrated and unmotivated, and having been on diets for years, and still not getting the results that I wanted, I realised that I needed more help than to just start on another diet. I am a Marriage Celebrant, and was, seriously thinking about giving up my work, as I felt unattractive and was having problems thinking clearly. I am 62 yrs old, and didn't think I could actually get fit at my age without a lot of pain and suffering.
I have lost 30kg through NOT DIETING, and I am now enjoying a much more healthy, energetic and confident lifestyle, and have made huge changes in my life. I have done some exciting things in the past months that I would never have contemplated before my lifestyle change, i.e, climbed rock , had a Harley ride, took a helicopter flight over Kings Canyon. Thank you, Terry, for believing in me and for giving me the guidelines to turn my life into joy, hope and enlightenment!" – Joan
My lower back is much stronger
"I have wanted to lose weight and gain strength for years. I'm finally achieving that thanks to Terry. Terry is motivating without being overbearing and makes me feel good about exercising regularly.
She makes it fun, and is constantly mixing up programs so I'm always kept on my toes and never bored. I am now healthier, fitter and lots more energetic. And most importantly, my lower back is much stronger. Thanks, Terry, for your help and expertise!." – Janelle Carrigan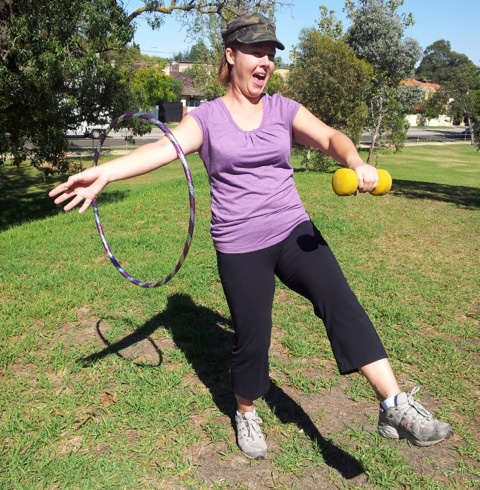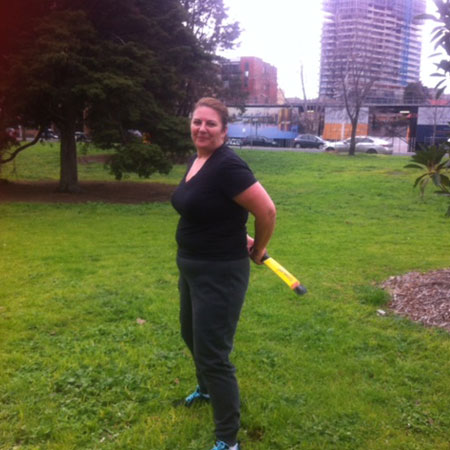 Can't believe I do my workout in 6 minutes
"Love this. Light, easy to use and easy to store. Can't believe I do my workout in 6 minutes. I did have to build up to it. It's a deceiving piece of kit. Took me a while to get the rhythm going using my left hand.
Would def say to give it a try and I SO love that it takes up no space at all. Even took it on holiday with me recently." – Maria Liberato
Terry Bahat works marvels
"My coach and friend Terry Bahat works marvels. I managed for the first time to walk up the ramps to get to my seat at the footy. I have not managed it for four years. I managed to do it without stopping and starting but also at a relatively good speed too.
Body Blade has increased my fitness levels lots. So Thanks Terry for making me walk up and down hills backwards." – Lynne Stock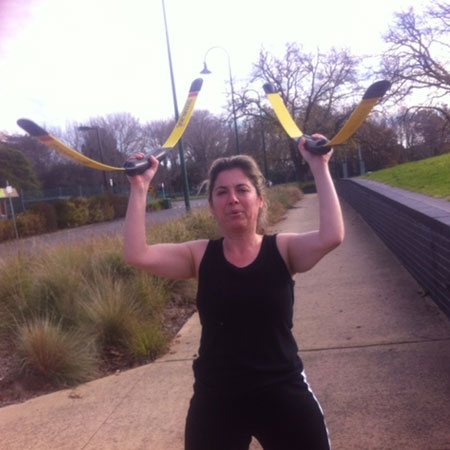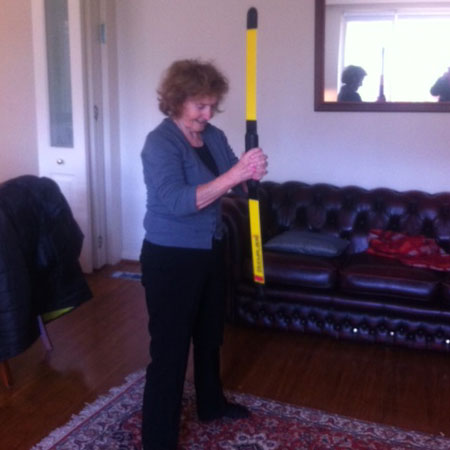 Such strong abs in such a short time
"I never knew you can have such strong abs in such a short time. Only got my Body Blade 12 days ago, 5 min a day and I feel so much better.
It is, really, like a Magic Wand for Fitness. Try it… you'll thank me later." – Ricki Banki
Highly recommend her as a partner to improve your overall well-being
"I have been training with Terry for 18 months. During that time she has helped me enormously not only with my physical fitness and health but also with how to manage the many demands and challenges of my work and life. Training with Terry is a combination physical and mental workout! And it's fun! I highly recommend her as a partner to improve your overall well-being. " – Annette